TONY STEWART'S AWARDS & RECOGNITION
This has truly been an honor to the Highest Caliber of respect to all of those who have presented with awards over the years. I'd like to give my kindest most Sincere thanks, "Point blank" from the heart. Thank you.
Getting an award from some sites can be harder than looking into auto refinance, so when it happens it's an honor! The various sites below thought the site was good enough to deserve these awards and it means a lot. You may think I'm joking, but in some cases learning how to refinance a car and checking into auto refinance really is easier than trying to impress those that know their history as well as some of these sites do. So for them to recognize this site as one of the best, truly is an honor worth offering my sincerest thanks!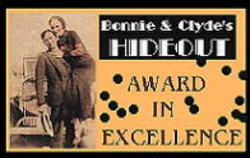 AWARD IN EXCELLENCE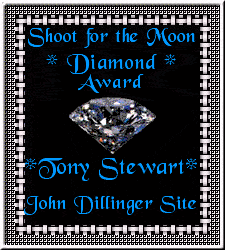 Awarded
December 24th 2000
Courtesy of Frank Ballinger
Bonnie & Clyde's Hideout
OUTSTANDING ACHIEVEMENTS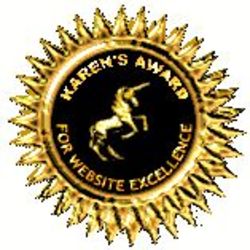 THE DIAMOND AWARD
December 29,2005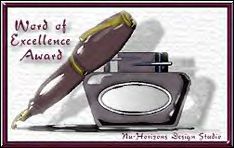 WEBSITE EXCELLENCE
April 22,2006

WORD OF EXCELLENCE AWARD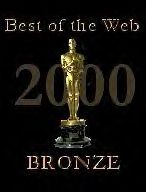 WRITERS AWARD
April 22, 2006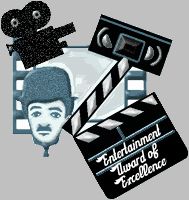 BEST OF THE WEB AWARD
May 7, 2000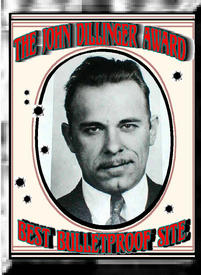 THE JOHN DILLINGER AWARD

Presented for the
BEST BULLETPROOF WEBSITE
AUTHOR & MEMORABILIA COLLECTOR


T

ony Stewart was born June 9, 1957 in Bloomington, Indiana. He is the son of Betty Hovious and great nephew to Beryl Ethel Hovious, one and only wife of John Dillinger. Hovious submitted and gave Stewart the ONLY interview given in her life.

After living 30 years in Los Angeles, California,

Mr. Stewart presently lives in Bloomington, Indiana where he has resided for the past fifthteen years.

His first book, Dillinger, The Hidden Truth was devoted specifically to crime and corruption of the nineteen thirties. The book provides updated factual documentation on the lives of outlaws and lawmen of the Great Depression era. After 20 years of in-depth research the author's book contributes genuine accuracy to historical events of American history of both the past and present.





Mr. Stewart's current and most recent accomplishments include:
Credited history consultant - appeared in
ARES World Defense & Security
Magazine in August 2006.
Radio Interview with Harry Boulade of Golden Rose Productions - AM 570 Journal, KCFJ AM 570 and KCNO 94.5 FM on July 7, 2006.

Filmed on location interview with Jupiter Entertainment on an updated documentary on criminals of the 1920's and 30's for the History channel to air in 2006 entitled Crime Wave.

Unique on camera interview with Morningstar Entertainment of a new documentary for the Discovery channel, aired March 18, 19, 2006 entitled The Dillinger Conspiracy.

Consultant for several prominate documentary films, including The Real Untouchables Series by Atlantic Production, which aired April 2000 on The Learning Channel.

Worked with Principle Films as a consultant in London on a program about John Dillinger entitled IT Happened Here. The film aired on The Discovery Channel 2002.

Mr. Stewart is the great nephew of Beryl Hovious, the only wife of John Dillinger. He spent countless hours interviewing Beryl Hovious in the only interview given in her life.
He also interviewed Gordon Sayres and Edith Browning, both witnesses present during Dillinger's largest robbery in Greencastle, Indiana, Including nterviews with Bob Harvey (son of E.F. Harvey) who helped his father prepare John Dillinger for burial services, the late Joe Pinkston (a renown Dillinger expert, a private detective, and prior owner of The John Dillinger Historical Wax Museum in Nashville) in Indiana and several others.

Stewart is presently involved on another project with Earl Ruby (Jack Rubys brother) on a new book about John F. Kennedy and his assassin Lee Harvey Oswald.

Stewart was interviewed in March 2005 issue of Yesterday's Memories magazine, continued in April 2005 addition.

The author produced a Blues Music Production with brother, talented recording artist Ron Stewart of Bloomington, Indiana on 91.3 with 3 hit songs in the top 10 MP3.com charts. The author Co-wrote a song entitled Seventeen with Ron Stewart.

Other projects include theatrical writing, screen plays, producing, directing, and acting in several short films for Torrance Community Cable, which include a Public Service Announcement on Crime Prevention in 1989 produced by Mr. Stewart.

Stewart is the Founder/CEO of the new True Crime Writers Association,

Appeared in March 2005 issue of Yesterday's Memories - A Time Machine to the Past magazine - article title: Dillinger, The "hidden truth" is revealed by Relative! Continued in April 2005 addition with Dillinger, Part-two of The "Hidden Truth" about one of America's most infamous Criminals!!.

Founder of The Dillinger Times Club, and four "Award Winning" websites since 1995, depicting depression era gangsters and lawmen.

1992, Attended Vincennes University in Indiana where he received a certificate for completion of Word Comprehension.
Studied Video Production courses in 1990 at Cal State University in Long Beach, California projects include theatrical writing, screenplays, producing, directing, and acting.
Attended Southern California Regional Occupational Center and received the Certificate of Proficiency 1989 for Video Production - Telecline Operator (Producing several short films including a Public service announcement on Crime prevention for the neighborhood watch program aired 1990 -1991.
Also produced and directed The Blues Man, a musical with recording artist Ron Stewart.

Attended Vincennes University in Indiana where he studied word comprehension and computer courses.

Attended Practical Schools - Technical Institute 1991 Electronic Engineering/ Computer Technology

In 1978, the author wrote a published article for Surfer Magazine entitled Unknown Surfers in Redondo Beach, California.

Review Quotes from Tony Stewart's previous book Dillinger, The Hidden Truth:
Tony Stewart, A great Crime Writer.
...

John Binder - author of The Chicago Outfit

Ordered your book online. From all accounts, you really nailed it. ...Alex Tresniowski - Crime Writer at PEOPLE Magazine

"Tony Stewart's book 'Dillinger, The Hidden Truth' captures that shoot-em-up era to a 'T.' With the ever-growing library dealing with the '20s and '30s' gangster era, Stewart's book is another tasty dish on that splashy wine and blood splattered dinner table."

Tom Hollatz - Gangster Holidays--the Lore and Legend of the Bad Guys



Tony Stewart's dedicated fascination with John Dillinger and other infamous gangsters from the 1920s and 1930s is finally revealed in "Dillinger, The Hidden Truth."


Robert Livesey - author of On the Rock

Tony Stewart uncovers the "Hidden Truth" behind the Dillinger legend in this blazing ride through America's golden age of bank robbers.

Jim Adams - City Editor of the New Hampshire Sunday News



When it comes to John Dillinger, author Tony Stewart strives to tell it like it is! "Dillinger - The Hidden Truth," presents this dapper 1930's outlaw, as you've never really known him. This is a must read book!


Frank R. Ballinger -

Bonnie & Clyde's Hideout Website

"Finally we have a factual and engaging story of Dillinger's life, refreshingly devoid of the fantasy, bias and sentimentality of previous accounts."

Alston Purvis - Boston University

If you read only one book this year, make it " Dillinger, The Hidden Truth." Tony Stewart presents an exciting new look at the bank robber's career and those who attempted, by any means, to "Get Dillinger."
Bill Hanson - author of "Closely Guarded Secrets" and "Mystery Florida"

Read for the first time, Tony Stewart's well-researched book that uncovers the hidden truth in the annuals of the Gangster era that the FBI and J.Edgar Hoover didn't want the public too know.

Jeffrey Maycroft; Historical Consultant, Public Enemies Almanac

J. Edgar Hoover ignored the Mafia to ruthlessly exterminate easier targets--celebrity bandits like Dillinger, Pretty Boy Floyd, and Bonnie and Clyde--check out Tony Stewart's Dillinger, the Hidden Truth. Moves with the fast pace of a stolen Ford V8 to the staccato bark of a Tommy gun!

Rick Mattix - co-author, Public Enemies, America's Criminal Past, 1919-1940 and Thompson, the American Legend: The First Submachine Gun

In this new work John Dillinger is researched to the insight never before researched. I have a lot of respect for anyone who takes the time, patience, and discipline to research and then write a book on any subject, let alone a subject as complicated as the life of John Dillinger. This new insight and information that Mr. Stewart has written is a refreshing and new look at the famous John Dillinger. This is recommended reading, before the lights go out on the final chapter of John Dillinger. This is the final chapter.

Gordon Herigstad -author of Colt Thompson Serial Numbers




Tony Stewart

Copyright @2006





Contact info:

Tony Stewart

Email: JohnnieDillinger@aol.com
Email: Dillinger72234@aol.com.com


Websites:
www.JohnnieDillinger.freeservers.com
www.dillingerthehiddentruth.freeservers.com
www.outlawlegends.freeservers.com
www.geocities.com/dillinger72234/dillinger_thehiddentruth.html