RAT-A-TAT-TAT!
TRIBUTE TO TOM HOLLATZ
All Photograph's Courtesy of Tom Hollatz
Tom Hollatz was close a friend of author 7ony Stewart. He was a Well-Known Wisconsin author and radio personality who wrote books ranging from the John Dillinger biography & Gangster Holidays to the ghost story collection and The Haunted Northwoods. He was the host of the syndicated radio talk show Outdoor Edition. Tom died of a heart attack on July 8 2003, in Boulder Junction, WI at age 64 while playing tennis. Tom, thank you for kindly contributing to my book, "Dillinger, The Hidden Truth." You will always be remembered. Rat-a-tat-tat
Author of the book GANGSTER HOLIDAYS, The Lore and the Legends of the Bad Guys. This is an extraordinary true story with historical facts about several lendendary outlaws such as John Dillinger, Baby Face Nelson, Al Capone and many others who traveled to the beautiful Northwoods of Wisconsin.
NEW!
Check out the amazing new
GANGSTER HOLIDAY'S, The Video,
For details go to the bottom of this page.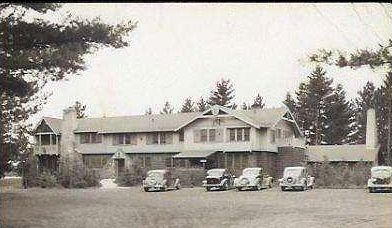 On April 22,1934 the FBI surrounded the Little Bohemia Lodge and opened fire after learning that the Dillinger gang were inside.
Most of the gang escaped without firing a shot, with the exception of Baby Face Nelson. He was said to have exchanged shots with Agent Melvin Purvis.
The FBI's reputation was dragged through the mud by newspapers across the states. FBI Director J. Edgar Hoover was outraged!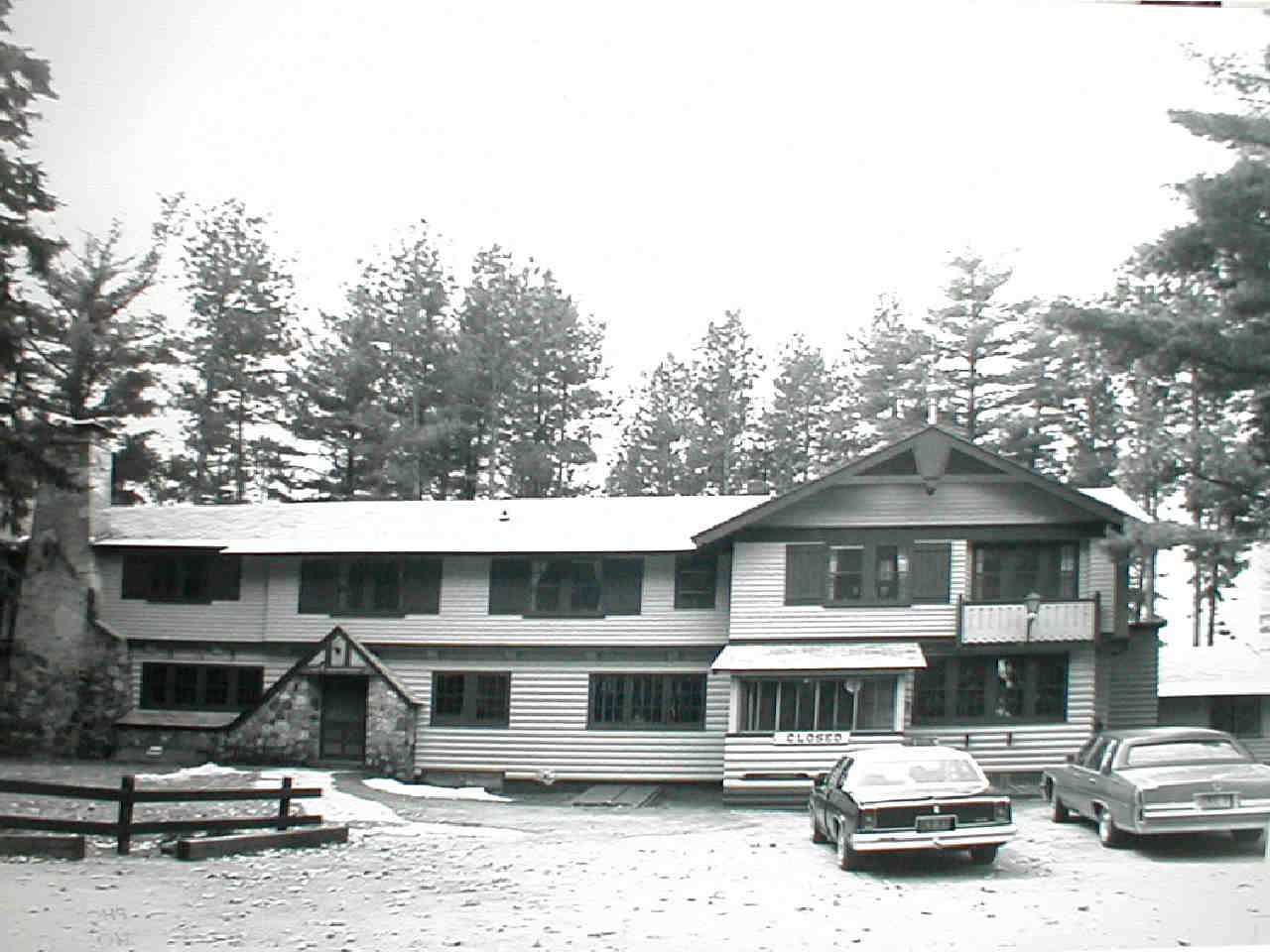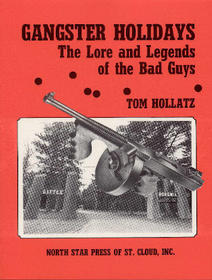 Gangster Holidays, The Lore and Legend of the Bad Guys




"Gangster Holidays, the Lore and Legend of the Bad Guys" the fabled stories of John Dillinger, Ralph and Al Capone, Baby Face Nelson...it got four rat-a-tat-tat's in review circles...a must!!!


Also look for "Gangster Holidays, the Video"

Video Art Productions,
2217 Goecks Ct,
Cottage grove,
WI 53527
608-873-5784


"HOODS IN THE WOODS" (Coming soon!)

Indian moon-recipe book "To Have a Feast"
features the fabled Native American moons and corresponding recipes--the old way and the modern way. Tom Hollatz traveled throughout the U.S., visiting various tribes...taste this terrific book...


Ziggy, the World's Greatest
Elephant,
the wild tale about the most loved
wild elephant who ever lived. A true story! Housed indoors at Brookfield Zoo for 29 years, Ziggy's exploits generated oceans of love from worldwide fans who all chipped him to buy him an outdoor pen. The artwork is by Ray Shlemon, Chicago Tribune artist, who drew Dick Tracy for a time. Kids and
adults love this book...

Li'l red Book of Fishin'Tips"
is among the hottest selling fishing books in the world...filled with quips and sometimes funny sayings...if you love to fish--or the outdoors--you'll love the Red Book...


These books can be purchased at:

Tom Hollatz,
10699 N. Creek,
Boulder Junction WI 54512


Also look for "The Haunted Northwoods"(out in mid-November)...the third in the series of ghostly happenings in the strange and dark woods...travel to the mystery lights of Watersmeet, Mich., the Summerwind ghost mansion, Sven the lumberjack ghost and others...the book is eerie and fun at once...
from The ghost series in the near future at:

North Star Press,
Box 451,
St. Cloud MN 56302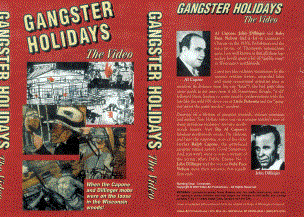 Gangster Holidays, the Video (by Tom Hollatz) will be muscled out of a speeding black limo in a cloud of gunsmoke,
please write to:

Producer-Director Bob Leff, Video Art Productions, 2217 Goecks Ct., Cottage Grove WI 53527.

You can also contact Bob Leff at rmleff@jboxford.com or call 608-873-5784
Signatores, John, Al, Ralph, Baby Face and Pollack JoeNever trust a woman or an automatic pistol John H. Dillinger (1903-1934)