WANTED DEAD OR ALIVE
There were wanted posters on John Dillinger stating "Dead or Alive," but the truth is the FBI wanted him dead because he made fools out of them repeatedly.
John Dillinger would never consider the electric chair as an option. Perhaps a permanent escape out of the country was more his style. But this would take money, which meant another robbery. One last Big haul!
Dillinger knew his end was drawing closer, and he would either go down with lead or succeed in his plan for one final escape. Along with Homer Van Meter, the two planned one last robbery to finance this escape out of the county. The target, a Railroad train.
The Little Bohemia Lodge
There were pleanty of reasons why the FBI wanted Dillinger dead. According to Bob Harvey (son of E.R. Harvey's Funeral Home) the FBI was going to kill Dillinger the moment they could set a trap. In Harvey's own words during an interview with author 7ony Stewart he said: Dillinger had to be eliminated and every body knew it. They knew the FBI were going to kill him because he made fools out of them. Below is one example of why the Feds wanted JD dead.
April 23, 1934 headlines tell the story of how the Dillinger gang shot their way out of a trap at the Little Bohemia Lodge near Rhinelander, Wisconsin. The only thing the newspaper forgot to mention is that this was a one-sided shootout. Dillinger and gang members fled out the back windows on the second story, and slid down the roof to the ground below at the moment they heard shots fired.
The only outlaw who fired his weapon was Baby Face Nelson, and he was in his own little world. In fact Nelson had enored the planned escape route agreed by the gang and set out on his own. Also the lake is located only 25 to 30 feet behind the Lodge. If you take in consideration that there was snow on the ground and it was dark outside, the Feds would have looked like clowns if they would have tried to persue Dillinger in these conditions.
During the shoot out the FBI wounded two innocent CCC workers and killed another. After shooting three innocent people the FBI had no choice but to say the outlaws shot back. Today the Lodge is a restaurant which's displays what's left of the Dillinger Museum artifacts. Most of these items have been damaged or destoyed over the years due to dampness, heat, cold, poor storage and bad weather conditions. FBI director J. Edgar Hoover had reserved a big space in newspapers to brag how they got Dillinger, but instead the newspapers used the space to describe how Dillinger outwitted the FBI. Hoover was outraged!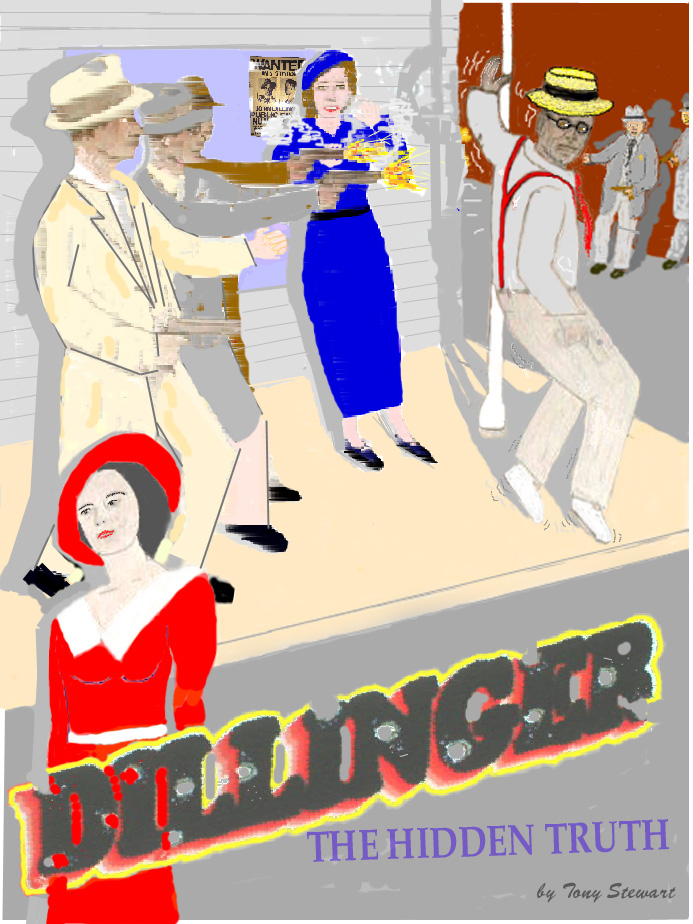 Song: Brian Adams-Summer of 69