BIOGRAPH
UNDER CONSTRUCTION...THERE WILL BE LOTS MORE PICTURES AND INFO COMING SOON! THANK YOU
A DATE WITH DEATH
Dillinger walked out of the Biograph Theater with his girlfriend Polly Hamilton on one arm and a trusted friend Anna Sage "The Lady in Red" on his other arm. Dillinger was unaware that his trusted friend had made a deal with the FBI and was leading him straight into a death trap.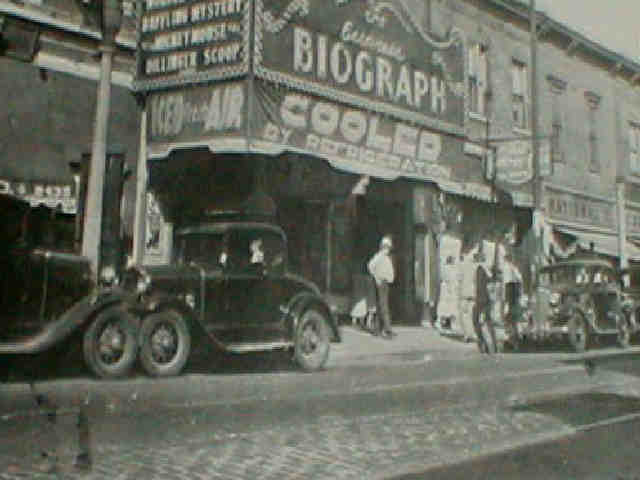 The Biograph Theater
FBI Photo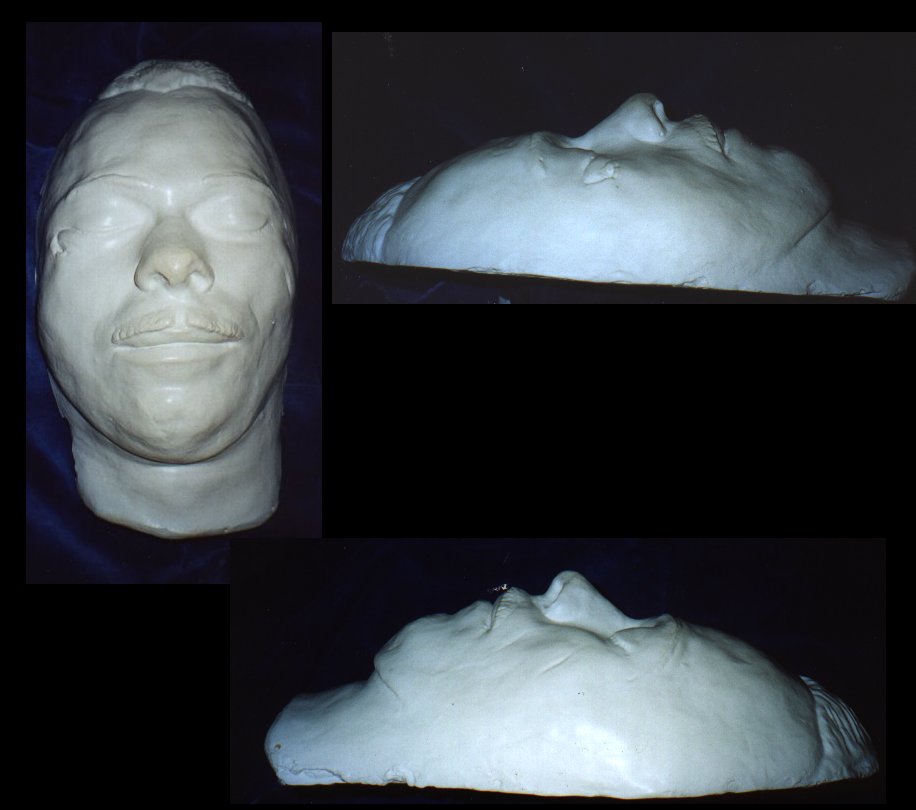 Since John Dillinger's Death outside the Biograph Theater on July 22,1934, the outlaw has been immortalized in the journals of criminal history. The outlaw may have died by FBI bullets but his name and legend lives on. There are several Dillinger Museums, Dillinger Websites, Movies, Documentaries, books, Computer games and so on.
The infamous outlaw was the stepping stone of the FBI. Today the Bureau sells Dillinger files to the public which earns millions of dollars every year through the Freedom Of Information Act. In fact, the Bureau makes so much money from these files that it takes almost an eternity to obtain any information. There should be a plaque or some type of monument dedicated to Dillinger in front of the FBI Headquarters in Washington D.C.
Hoover may have dedicated much of his time to making the FBI, but it cost Dillinger his life for stealing a car a driving it across state lines, his only federal offence. Bonnie & Clyde were much more dangerous and drove several stolen cars across state lines years before Dillinger was even released from prison. Why weren't they listed on the FBI's Public Enemy Number One list?
Perhaps the answer is that the FBI knew Bonnie and Clyde were killers and they were afraid of the pair. Or possibly because Dillinger made bigger headlines which makes more sense. The FBI needed an outlaw who knew how to grab headlines and acquire the attention of the American people. The way Hoover figured it was Dillinger was definitely their man.
Dillinger's Death Mask, from the Author's Collection
One of the known Original Death Masks sold at an auction in 1991. The opening bid was started at Ten thousand dollars. The mask sold in twenty-five seconds after the auction began.